| | | |
| --- | --- | --- |
| | 2023 International Year of Millets | |
UNGA declared 2023 as the International Year of Millets in March 2021. India pushed for recognising the importance of millet and creating a domestic and global demand along with providing nutritious food to the community.
United Nations General Assembly. The UN General Assembly (UNGA) is the main policy-making organ of the United Nations. The UN General Assembly is an opportunity for the world to come together to address the most pressing global challenges facing us today.
22 — 24 Mar 2023, New York Water is a fundamental part of all aspects of life. Water is inextricably linked to the three pillars of sustainable development, and it integrates social, cultural, economic and political values. It is crosscutting and supports the achievement of many SDGs through close linkages with climate, energy, cities, the environment, food security, poverty, gender equality and health, amongst others. With climate change profoundly affecting our economies, societies and environment, water is indeed the biggest deal breaker to achieve the internationally agreed water-related goals and targets, including those contained in the 2030 Agenda for Sustainable Development. un.org
Pierwszy dzień 2023 roku przyniósł rekord najwyższej temperatury w historii pomiarów instrumentalnych na ziemiach polskich (a więc od ponad 200 lat). W Jodłowniku w województwie małopolskim odnotowano 19°C. Minimalnie mniej zmierzono na stacji meteorologicznej Warszawa-Okęcie i w Korbielowie w Beskidzie Żywieckim – po 18,9°C. oko.press
| | | |
| --- | --- | --- |
| | Czym jest chrust w lesie i czy można go bezkarnie spalać? | |
Prof. Paulina Kramarz Instytut Nauk o Środowisku Wydział Biologii UJ: Wiceminister Klimatu i Środowiska, Edward Siarka, zaproponował zbieranie w lasach tak zwanego chrustu – czyli martwych gałęzi, a także grubszych kawałków drewna (do 1.5 metra długości), również martwego. Miałoby się to odbywać po uzyskaniu pozwolenia od leśniczego, który to po zebraniu, zatwierdzałby zebrany materiał do wywozu, po uiszczeniu opłaty. Trudno nawet to komentować, bo raz, że brzmi to jak czarny humor, a dwa, znów za wieloletnie zaniedbania rządów ma zapłacić przyroda (a w konsekwencji my). Las naturalny to ekosystem oparty również o martwą materię organiczną, która po rozkładzie przez zwierzęta (np. owady żywiące się drewnem), czy też mchy, grzyby i śluzowce, a następnie mikroorganizmy (min. bakterie), jest źródłem substancji odżywczych dla roślin, w tym drzew. Rośliny budują swoje tkanki właśnie dzięki pobieraniu substancji odżywczych z gleby oraz pochłanianiu dwutlenku węgla i z pomocą energii słonecznej. Każda z tych składowych jest równie ważna. Martwa materia organiczna, czyli także ów chrust, to po prostu naturalny nawóz w lesie. Masowe usuwanie jej z lasu, to zabieranie pożywienia owadom się nią żywiących (przypominam – owady są jedną z najbardziej zagrożonych wymieraniem grup, tutaj można o tym poczytać), ale także drzewom i innym roślinom. To zaburzanie obiegu materii i energii w lasach naturalnych, coraz bardziej nam potrzebnych w dobie kryzysu klimatyczno-ekologicznego. całość artykułu: nauka.uj.edu.pl
| | | |
| --- | --- | --- |
| | Kto ma się troszczyć o klimat? Firmy? Zwykli ludzie? | |
Piotr Stanisławski "Nie lubimy czuć się winni – nic dziwnego. Można się spierać, czy 30 lat temu, gdy istniały co prawda twarde dowody naukowe na zachodzenie zmian klimatu, ale sprawa nie była jeszcze powszechnie znana i dyskutowana, można było obarczać winą zwykłych konsumentów. Ale to było dawno temu. Od dobrych 20 lat dobrze wiemy co się dzieje. Wiemy, jak nasze wybory wpływają na środowisko. Wiemy, że znaczenie mają zarówno te drobne, codzienne rzeczy, jak i poważne, podejmowane co kilka lat decyzje.
Mimo tego pojawiają się głosy, że działania pojedynczych osób mają tak znikomy wpływ na całą sytuację, że nie ma sensu zawracać sobie nimi głowy. Że faktyczne znaczenie mają jedynie decyzje podejmowane na poziomie ogólnokrajowych czy nawet ogólnoeuropejskich przepisów wymuszających szerokie działania.
Przyznam, że to wygodne. Wygodne, a przez to niebezpieczne. No bo… nie lubimy czuć się winni. Wolimy nie myśleć o nieprzyjemnych rzeczach. A opisane podejście sprawia, że zarówno konieczność działania, jak i samą winę przerzucamy na bezosobowe korporacje. My, konsumenci, możemy żyć jak dotąd, bo nasze jednostkowe działania nie mają rzekomo większego znaczenia.
No więc nie. Kompletnie się z tym nie zgadzam. Daruję sobie nawet typowy argument mówiący, że może działania jednej osoby wiele nie zmienią, ale przecież tych osób są miliardy, więc takie decyzje się sumują." całość tu: crazynauka.pl

| | | |
| --- | --- | --- |
| | Co można zrobić, by zmniejszyć tempo zmiany klimatu i poprawić naszą sytuację na Ziemi | |
James Hansen, klimatolog, astrofizyk i były dyrektor NASA, w latach 80. jako pierwszy zaczął publicznie mówić o zagrożeniach ze strony globalnego ocieplenia wywołanego działalnością człowieka i jako pierwszy wystąpił z tym tematem przed amerykańskim Kongresem. Rozmowę ze słynnym naukowcem przeprowadziła Krystyna Romanowska
crazynauka.pl
| | | |
| --- | --- | --- |
| | Co zostanie z polskich lasów? | |
Wojciech Kość oko.press: "Jeśli warunki klimatyczne będą się zmieniały tak, jak się zmieniają, to z pewnymi gatunkami będziemy musieli się pożegnać. W ciągu najbliższych 50 lat sosny, świerki, brzozy, czy modrzewie mogą praktycznie przestać istnieć w Polsce. Co je zastąpi?" cały artykuł w linku: oko.press
| | | |
| --- | --- | --- |
| | 2022 International Year of Sustainable Mountain Development | |
International Year of Sustainable Mountain Development, 2022: The Assembly considered the draft resolution titled "International Year of Sustainable Mountain Development, 2022" (document A/76/L.28). By its terms, the Assembly would proclaim 2022 the International Year of Sustainable Mountain Development, and invite all Member States, the United Nations system, other international and regional organizations and relevant stakeholders, including civil society, the private sector and academia, to observe it in order to increase awareness of related issues. The representative of Kyrgyzstan, introducing "L.28", said that mountains are habitat for unique species of flora and fauna and that mountain countries constitute unique types of ecosystems and the problems they face due to climate change are specific. Therefore, adaptation and mitigation of climate change, as well as sustainable development in these countries, require the implementation of a special set of measures addressing their needs. The draft resolution invites all Member States and international and regional organizations and other relevant stakeholders to observe the International Year to increase awareness of the importance of sustainable mountain development. The Proclamation of International Year of Sustainable Mountain Development not only recognizes the need for preserving the global life support system that is indispensable to the survival of the global ecosystem, but also provides a sound basis for further substantive work on mountain development, thus having a truly global significance for the future of mankind, he said. UN.org
| | | |
| --- | --- | --- |
| | 2022 rok - ogłoszony przez ONZ Międzynarodowym Rokiem Zrównoważonego Rozwoju Gór | |
2022 rok został ogłoszony przez ONZ Międzynarodowym Rokiem Zrównoważonego Rozwoju Gór. Głosowanie za przyjęciem tej propozycji było jednomyślne.Wniosek w tej sprawie złożył Kirgistan i został on przyjęty na ostatnim, grudniowym Zgromadzeniu Ogólnym ONZ. Rok 2022 wybrano nieprzypadkowo, minie wtedy dokładnie 20 lat od ustanowienia dnia 11 grudnia Międzynarodowym Dniem Gór. Przyjęta rezolucja zachęca państwa członkowskie, organizacje międzynarodowe i zainteresowane strony, w tym społeczeństwo obywatelskie, środowiska akademickie oraz sektor prywatny do świętowania Międzynarodowego Roku – podnoszenie świadomości na temat znaczenia zrównoważonego rozwoju terenów górskich, a także ochrony i zrównoważonego użytkowania ekosystemów górskich. UN.org
| | | |
| --- | --- | --- |
| | Kryzys klimatyczny zmienia Arktykę | |
W Arktyce widać bardzo wyraźnie, że planeta się ociepla, a arktyczna linia zieleni przemieszcza się coraz bliżej bieguna, zmieniając biały krajobraz w zielony. Dawniej drzewa co roku przesuwały się o kilka centymetrów, teraz dosłownie idą na północ z prędkością 40-50 metrów rocznie.
WP.pl
In northern Norway, trees are rapidly taking over the tundra and threatening an ancient way of life that depends on snow and ice. As the planet warms, the Arctic treeline is accelerating towards the pole, turning the white landscape to green. The trees used to creep forward a few centimetres every year; now they are leaping north at a rate of 40 to 50 metres a year. In the European Arctic, the birch is the leader of the pack.
The Guardian

| | | |
| --- | --- | --- |
| | Birdsong is dying away in Europe and North America | |
Birdsong is dying away in Europe and North America. Birdsong has an important role to play in our relationship with nature, experts say.The catastrophic effect of climate change is reducing the volume and variety of birdsong across Europe and North America, new research reveals.
independent.co.uk
Welcome to OUR
PROJECT ACT ECO
We are a group of
| | | |
| --- | --- | --- |
| Active | | Effective |
| Conscious | | Concerned |
| Thoughtful | | Organized |
Students who want to do things for others
To take care for the planet
To think responsibly about the fate of next generations.

Get involved
Make a difference
Take action
Join us!
Ciekawostka
Korony drzew cieniują nawierzchnię, chroniąc ją przed szybkim uwalnianiem związków asfaltowych i wydłużają ich trwałość z 7-10 lat do 20-25 lat.
Linki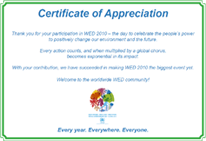 Certyfikat uczestnictwa w WED2010


Kampania o zmianach klimatu Komisja Europejska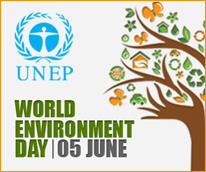 WED 2011

WED 2012